Professional Pet Grooming
GROOMING IS BY APPOINTMENT ONLY CLOSED SUNDAYS
Adorybull's is a full service pet grooming salon and we love animals! We use all natural, biodegradable shampoos because they are safe for pets and the environment. Our groomer is certified with years of professional grooming experience with cats and dogs. She understands the particular grooming needs of different breeds.
Part of our grooming service is to check the condition of your pet's skin, coat, eyes, and ears. These checks can alert us to problems so you can consult with your vet during the early stages of the issue. Regular grooming keeps your pet healthy and looking nice!
*We offer full service grooming and hand scissoring. All full grooms include: Hydro-Massage & Deep Coat Cleaning System (invigorating, massaging bathing system), fluff dry, ear cleaning, nail trimming, pads shaved, cologne and bows or bandanas.
*We service all breeds and all sizes of dogs and cats.
FURminator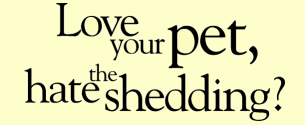 *We offer the FURminator shedding treatment. Reduces shedding 60 to 80 percent. This amazing treatment removes undercoat and loose hair from your dog, leaving a shiny, healthy coat. Add on fee. For details please visit: www.FURminator.com
The Bathing Beauty™ Power Bathing System
At Adorybull we use The Bathing Beauty™ Power Bathing System! DOGS LOVE IT!!!
The Hanvey Bathing Beauty™ is a professional, commercial grade, deep coat cleansing system designed for you and the pets you bathe.
The Bathing Beauty™ is an amazing grooming product, that will get pet's coats cleaner than 10 fingers can.
Dogs love the hydro-massage action that the system provides and will be more relaxed for their entire visit. The Bathing Beauty™ System also has de-shedding technology that works for many types of coats, so no dog gets left behind.
*Prices vary breed to breed and pet to pet. Some items are included with groom or bath.
GROOMINGS EXTRAS (OPTIONAL)

Service
Charge
Furminator
$20.00 to $25.00
Anal Glands
$15.00
Nail Clipping
$15.00
Nail Grind
$20.00
Ear Cleaning
$10.00
Teeth Brushing
$15.00